The Berkley Way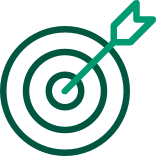 Specialized Expertise
The niche focus of each of our 50+ insurance businesses helps us respond quickly to the specialized needs of today's businesses. This knowledge of the risks and opportunities ahead is crucial for both claims and underwriting. Our business is to understand our clients' needs, inside and out. Our deep expertise makes us a trustworthy partner to customers who can rest assured we will be there for them when it counts.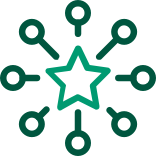 Decentralized Structure
Each of our insurance businesses is empowered to act quickly in response to market changes and build strong local relationships. Since our founding, Berkley has differentiated itself in the marketplace with a decentralized structure that is still considered ground-breaking within the insurance industry.

Entrepreneurial Approach
Our insurance businesses are purpose-built from the ground up to best serve market needs with the right leadership, expertise, and technologies in place from the start. By building businesses focused on a given industry, product, or region, we're able to provide insurance solutions tailored to the needs of companies as well as high net worth individuals.

Global Presence
Berkley insurance businesses deliver specialized expertise to niche markets through more than 190 office locations in the United States, United Kingdom, Canada, Continental Europe, South America, Scandinavia, Australia, Asia, and Mexico. Our global presence allows us to serve the needs of businesses, agents, and brokers in need of insurance solutions in many different countries. In each of our operating territories, products and services are strategically offered to best serve our customers' needs.
INNOVATION THROUGH PEOPLE
Dedicated to Innovation
We pursue innovation in a classically Berkley way—with an emphasis on every individual employee. 
Learn more
Learn more
OUR HISTORY
A Historical Timeline
2022
Berkley Construction Solutions was formed to provide excess liability insurance for contractors throughout the construction industry.
2021
W. R. Berkley Corporation reached several new milestones, with record 2021 gross and net premiums written of $10.7 billion and $8.9 billion, respectively, as well as record full year underwriting income and net income of $845.3 million and $1.0 billion, respectively.

In 2021, the Company formed Berkley Management Professional and Berkley Small Business Solutions.
2020
Lifson Re Ltd. was formed as a special purpose insurer registered in Bermuda and licensed by the Bermuda Monetary Authority to participate alongside traditional reinsurers in a broad portfolio of property and casualty reinsurance treaties ceded by W. R. Berkley Corporation's subsidiaries on a fully collateralized basis.
2019
In December, W. R. Berkley Corporation was added to the S&P 500 with $7.9 billion in 2019 total revenues and $6.1 billion in stockholders' equity at year-end 2019 [2018 stockholders' equity was $5.4 billion]. In 2019, the Company formed Berkley Prime Transportation.
2018
The Company formed Berkley Healthcare.

Berkley Select and Monitor Liability Managers were combined into one operating unit to provide a single entity for professional liability with superior expertise.
2017
On April 17, 2017 the Company marked its 50th anniversary, having ended 2016 with $7.7 billion in total revenue, more than $23 billion in total assets and $5 billion in stockholders' equity.

Berkley Environmental and Berkley Entertainment & Sports were established as independent operating units. The Company formed Berkley International Fianzas Mexico S.A. and Berkley International Seguros Mexico S.A.
2016
In 2016, the Company announced its entry into the high net worth personal lines market with Berkley One. It also formed Berkley Insurance Asia, Berkley Transactional, Berkley Cyber Risk Solutions and Intrepid Direct.
2015
In 2015, the Company announced that William R. Berkley would become executive chairman on October 31, 2015 and W. Robert Berkley, Jr. would assume the role of chief executive officer, continuing the transition plan implemented by the Board of Directors when Rob Berkley was named president and chief operating officer in 2009.

Berkley International Seguros Colombia, Berkley Construction Professional Liability Underwriters, and Berkley Global Product Recall Management were all formed in 2015. The Reinsurance-Global segment further expanded by establishing a global facultative property unit and creating a treaty unit dedicated to South Africa.
2008-2013
In recent years, the Company has continued to expand at an impressive pace, primarily through the creation of new businesses. In 2008, Berkley Asset Protection Underwriters, FinSecure, Berkley Canada, Berkley Professional Liability and Berkley Offshore Underwriting Managers were all formed.
2008-2013
2009 saw the creation of Admiral Professional Programs, Berkley Agribusiness Risk Specialists, Gemini Transportation Underwriters, W. R. Berkley Syndicate 1967 at Lloyds, Berkley North Pacific Group and Berkley Oil & Gas Specialty Services.

Verus Underwriting Managers was formed in 2010, and Berkley Re UK Limited and Berkley Technology Underwriters were both created in 2011.
2008-2013
Berkley Public Entity Managers and Berkley Custom Insurance Managers were formed in 2012 and finally, Berkley Southeast Insurance Group, Berkley Fire & Marine Underwriters and Berkley Design Professional Underwriters were all formed in 2013.
2007
In 2007, W. R. Berkley Corporation was named Best Managed Insurance Company by Forbes Magazine and set a new record during our 40th Anniversary year by earning $744 million. Total assets surpassed $16.8 billion, total revenues exceeded $5.5 billion and net worth reached $3.7 billion.

Berkley Life Sciences, Berkley Select and Berkley Re Australia were all formed in 2007, and the American Mining Insurance Company was acquired in the same year.
2004-2005
In April 2004, W. R. Berkley Corporation joined the ranks of the Fortune 500 with $3.6 billion in revenue and $1.7 billion in stockholders' equity at year-end 2003.

Berkley Specialty Underwriting Managers was formed and the renewal rights to a specialty casualty book of business were acquired in 2004.

In 2005, the Company formed Berkley Accident & Health, Berkley Aviation, Berkley Net Underwriters, Berkley Regional Specialty Insurance Company, and Watch Hill Fac Management. The Company also further expanded overseas operations by forming Berkley Insurance Company Hong Kong Reinsurance Division, Berkley International do Brasil Seguros S. A., and W. R. Berkley Insurance (Europe), Limited, Sucursal en Espana.
2001-2003
The Company reached a major milestone in 2001 when it moved the listing of W. R. Berkley Corporation common stock to the New York Stock Exchange (NYSE).

In 2001, the Company entered into the medical malpractice market with the formation of Berkley Medical Excess Underwriters.

Newly formed companies during these years included Berkley Underwriting Partners, Berkley Technology Services, Admiral Excess Underwriters, B F Re Underwriters to underwrite casualty facultative reinsurance on a direct basis, Berkley Risk Solutions to provide insurance and reinsurance financial solutions to insurance companies and self-insured entities, and W. R. Berkley Insurance (Europe) Limited to write U.K. casualty risks.
1999-2000
At the turn of the century, the Company refined its strategy. The regional companies were consolidated to reduce costs, enhance size and scale, and to provide better competitive positions, while maintaining operations close to the customer. This segment was also repositioned to emphasize commercial lines of business and targeted niches, while withdrawing from personal lines.

The Company's reinsurance segment withdrew from commodity-type reinsurance, such as pro-rata and property lines, to focus on specialty businesses.

It also formed Preferred Employers Insurance Company, which provides workers' compensation coverage for small employers in California.
1995-1997
Revenues passed the $1 billion mark in 1995 as the Company continued to expand. Presque Isle, Berkley Surety Group, and Berkley Insurance Company of the Carolinas were all established, as was Vela Insurance Services, which writes contractor and liability coverage on an excess and surplus lines basis.

New acquisitions included Midwest Employers Casualty Company and a controlling interest in La Union Gremail de Seguros S.A. in Argentina.
1994
The year 1994 marked additional milestones for W. R. Berkley Corporation. To bolster the services segment capabilities and add critical care capabilities, Key Risk Management Services was acquired.

The Company also expanded overseas, through the purchase of 80% of Independencia Insurance Company of Argentina.
1992-1993
In the early 1990s, the Company continued to grow through both acquisition and the formation of new companies.

It entered the directors' and officers' liability insurance business with the formation of Monitor Liability Managers. Acadia Insurance Company in Maine, Chesapeake Insurance Division of Firemen's Insurance in Virginia, and Great River Insurance Company in Mississippi were all established to further expand the regional business.
1987
By 1987, the Company's total assets surpassed the $1 billion mark, total revenues exceeded the half-billion dollar level, and net worth rose above the one-quarter billion-dollar mark.
1982-1986
Through the early 1980s, the Company continued to grow its regional, specialty and reinsurance businesses, and added an insurance service provider to its portfolio of companies. In 1982, W. R. Berkley Corporation acquired Firemen's Insurance Company of Washington, D.C., and later the hard market in 1985 and 1986 provided several opportunities to expand.
1982-1986
In 1985, Carolina Casualty Insurance Company was acquired, Firemen's Habitational Division was established to write coverages for high-end real estate in the northeast, Facultative ReSources was formed to write casualty facultative reinsurance, and Nautilus Insurance Company was formed to write smaller excess and surplus lines risks.
1982-1986
Regional operations expanded in 1986 with the acquisition of Continental Western Insurance Company, and Clermont Specialty Managers was formed from the Firemen's Habitational Division. The Company also entered the risk management and administration services sector by forming Berkley Risk Administrators Company.
1975-1979
From the mid to late 1970s, the Company marked three important milestones. In 1975, W. R. Berkley Corporation instituted a policy of paying a regular cash dividend.

That same year, the Company entered the reinsurance market by organizing Signet Reinsurance Company and acquiring Reinsurance Underwriters Corporation.

In 1979, the Company entered the specialty insurance market through the purchase of Admiral Insurance Company.
1972-1975
In the early 1970s, the Company entered various aspects of the insurance business and debuted as a public company.

In 1972, the Company entered the insurance market through the acquisition of Houston General Insurance Company. In 1973, the Union Insurance Company was organized in Nebraska, while Traders & General Insurance Company was acquired.

The Company went public as W. R. Berkley Corporation on October 19, 1973, just hours before the Arab Oil Embargo was announced and later sold Traders & General Insurance Company while organizing Tri-State Insurance Company of Minnesota and acquiring Union Standard Insurance Company.
1967
While attending Harvard Business School, Bill Berkley and his partner formed Berkley Dean & Company – an investment management company that was the precursor to W. R. Berkley Corporation – with a $2,500 investment.